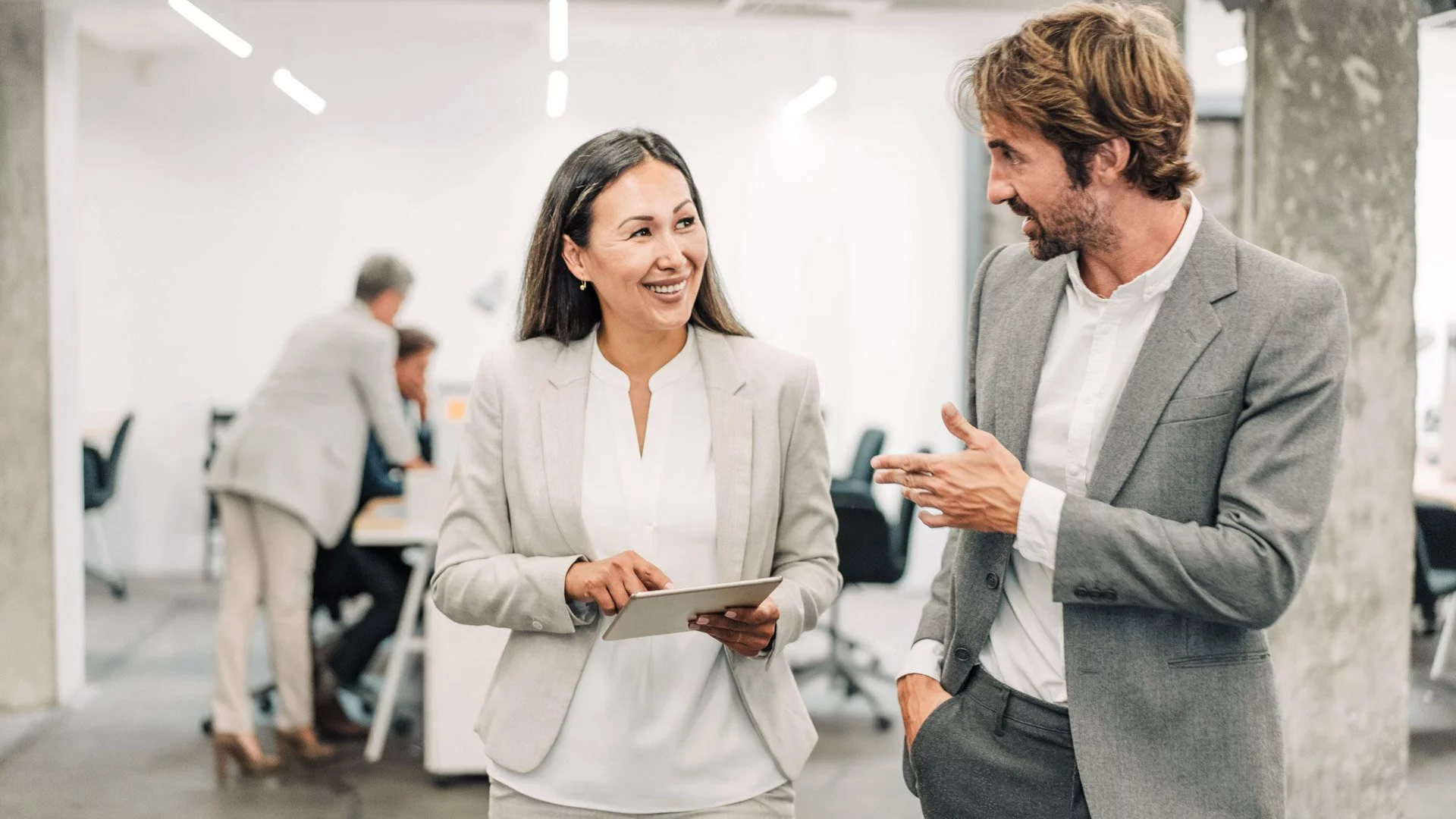 Become a Compleo partner now
Become a Compleo partner now – we have many benefits in store for you
Electric mobility is a booming market, in which we offer you a partnership directly with the manufacturer.
We support you with technology, training and specifically devised tools in your electric mobility business. As a provider of complete EV charging solutions, we offer innovative hardware and software products to suit all charging situations. You can assemble the solution that best fits your business model from our extensive range of modular products. We also communicate with our customers regularly, taking into account your feedback for developing new products and further improving existing ones.
Do you need a well-thought-out portfolio of charging hardware and the software to manage it in order to supply your customers with optimised charging solutions?

Do you want to not have to search for different providers for every new task?

Do you want to operate just one manufacturer-independent IT platform that is as open as possible in case your customers have some charging points installed already?

And do you want the option to expand your existing range of electric mobility products and services simply, quickly and at any time in the future?
Become a Compleo partner now and reap many benefits
Totally focused on customers and users
Our extensive experience in developing electric mobility hardware and software shows:
Compleo products are easy to install and use, ensuring a positive charging experience and saving costs.
Maximum compatibility of charging hardware and software
We combine our own and third-party products bi-directionally via OCPP.
This is an advantage if customers already have charging stations installed or when different products from different manufacturers are to be used.
Unbeatable software products
Our software products for charging point operators (CPOs), fleet managers or mobility service providers (MSPs/EMPs) offer a high degree of scalability and user-friendliness as well as being compatible with the hardware by Compleo and other manufacturers, making them best in class.
Valuable electric mobility data via APIs
You can connect your own CPO and MSP/EMP software products via APIs to our powerful electric mobility data platform.
You benefit from a particularly large, well-structured database for your processes and products.
Hardware with smart algorithms
Our future-proof hardware is controlled smartly and the embedded software is updated regularly in line with the latest developments.
Academy and certifications
Our Academy offers a comprehensive training programme for our products.
We have already certified hundreds of partners in the installation of Compleo hardware in Germany, Austria and Switzerland.
Valuable support
We provide comprehensive phone and e-mail support.
Our document centre as well as training videos and high-quality marketing documents are available to you.
In addition, we can also offer you regular exchanges with experts as well as the latest industry news.
We are your strong partner in the background
As pioneers and market drivers with more than 200,000 charging points connected to our IT platform and over twelve years of experience in the electric mobility market, we are a strong partner.
You liaise closely with your customers; we support you in the background and make your brand shine with fantastic electric mobility products.