Driving electric mobility forward, as the simplest and most sustainable mode of transport
Electric mobility is the newest and most exciting chapter in the history of technology. We at Compleo never cease to improve our technology for this sustainable type of mobility. When further developing our complete electric mobility solution, effortless operation, low total cost of ownership as well as compatibility with systems from other providers are particularly important to us. With its open technology, you can connect Compleo hardware via OCPP with all IT backend systems and our own IT platform can control hardware from different manufacturers.
As greentech and electric mobility pioneers, we at Compleo are committed to responsible and sustainable corporate governance along the entire value and supply chain. In 2021, 375 million emission-free kilometres were driven with energy charged via our system across Europe.
Every electric vehicle and every charging process with electricity from renewables makes a difference. With its large customer base, Compleo makes these positive effects count. In this way, the effects of our joint efforts to advance sustainable mobility can be felt immediately.
>150,000
marketed charging sessions per month through our IT backend
375 million
kilometres were driven by our customers using emission-free energy
59,000
tonnes of CO2 emissions saved in 2021
88 %
of electricity consumed for production and offices is generated from renewables
>650
employees, apprentices and trainees
157 g of CO2/km for combustion engines and 20 kWh/100 km for electric vehicles; Compleo customers usually use renewable energy only for charging EVs
(Status: The figures refer to 2021.)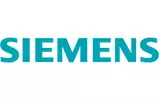 Only a contract with the digital marketplace can open up access to thousands of customers and infrastructure to you. We bring CPOs and EMPs together!
The allrounder for commercial use – robust and efficient. The benefit to you: the SOLO enclosure already contains all protective components.