Software eOperate
The all-in-one app


Compleo technology
For AC and DC charging stations
Electric mobility is all about connectivity. With the eCHARGE+ app, drivers control and share their own, private charging station and analyse charging data – without incurring any extra running costs. And on the road? No problem – the eCHARGE+ app can be used to charge when out and about as well.
Can control any Compleo eBOX

View and export charging analyses

Search and activate charging points when travelling

For iOS and Android
The eCHARGE+ app is the Swiss army knife in the Compleo software toolbox. The same app can be used for charging at home and on the road.
You can start, monitor and analyse charging sessions at home. Through the app you can access your own charging station from anywhere in the world. If you want to make your charging station available to other users, you can invite them through the app.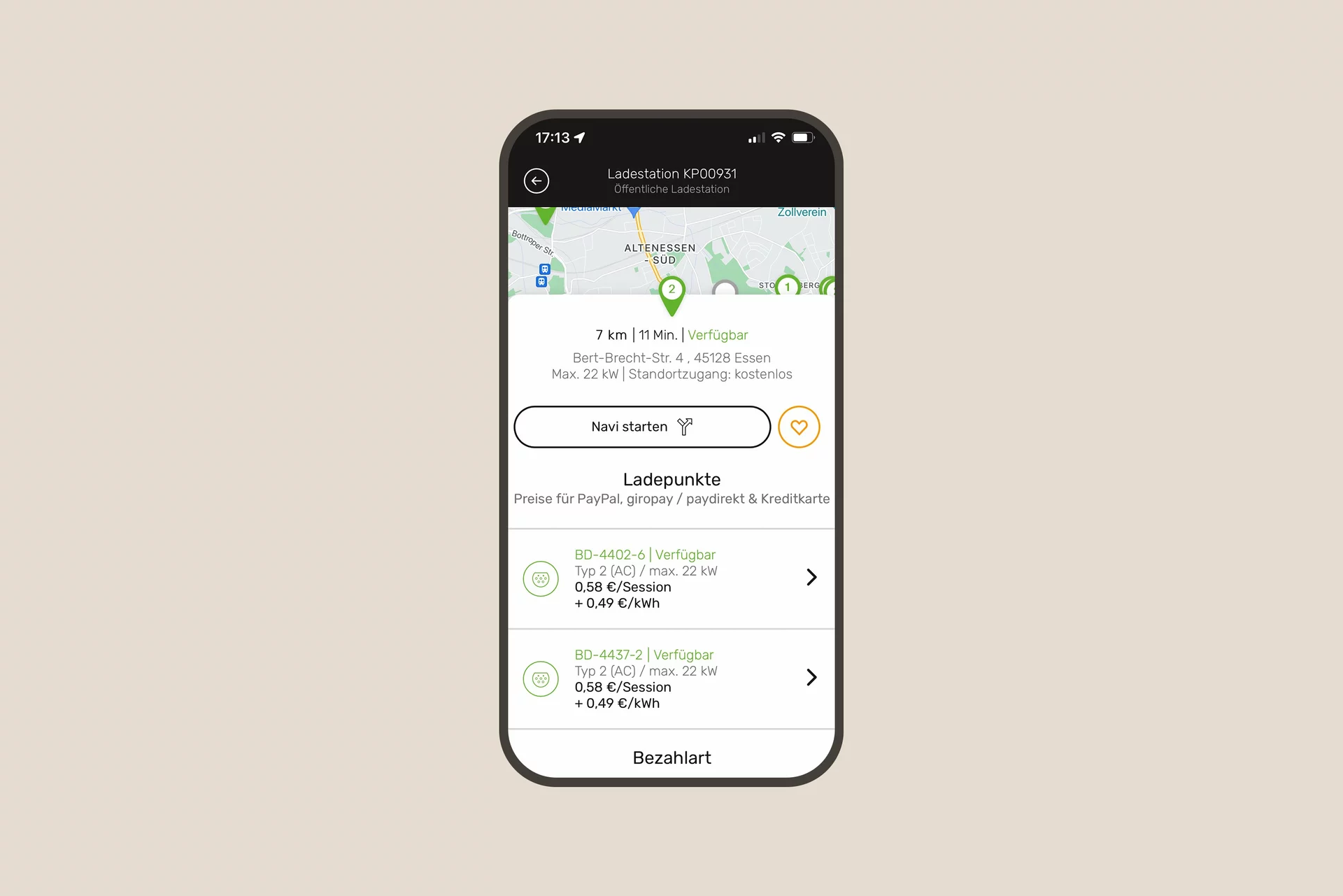 Discover the world in an electric vehicle
The eCHARGE+ app displays the nearest public charging point as well as the charging rate and starts navigation. In this way, you can conveniently travel emission free, even far away from home.
With Compleo's comprehensive documentation, planning to install the perfect charging system is easy. Put together your customised charging solution by simply selecting the charging station accessories and software products that best meet your needs.