Software eOperate
More mobility for your own customers


Compleo technology
For AC and DC charging stations
Driving an electric vehicle frequently requires charging while on the road. Offer your customers access to the extensive eMARKETPLACE charging network, including our free smartphone app.
Set own charging rates

Create vouchers

Connected to other CPOs

Can be used via RFID or smartphone app
Do you want to offer your customers your own charging tariff for the road? With the Compleo electric mobility platform you can quickly generate IDs for your customers to gain access to an extensive charging network. You can control the tariff and billing processes through the software. Compleo handles the clearance with other charging point operators (CPOs) for you.
Automatic clearance with CPOs
Through the extensive eMARKETPLACE network, your customers can charge at the stations of many different charge point operators. The resulting bills are compiled and made available to you through eMARKETPLACE MSP so that you do not need to manage individual contractual relationships.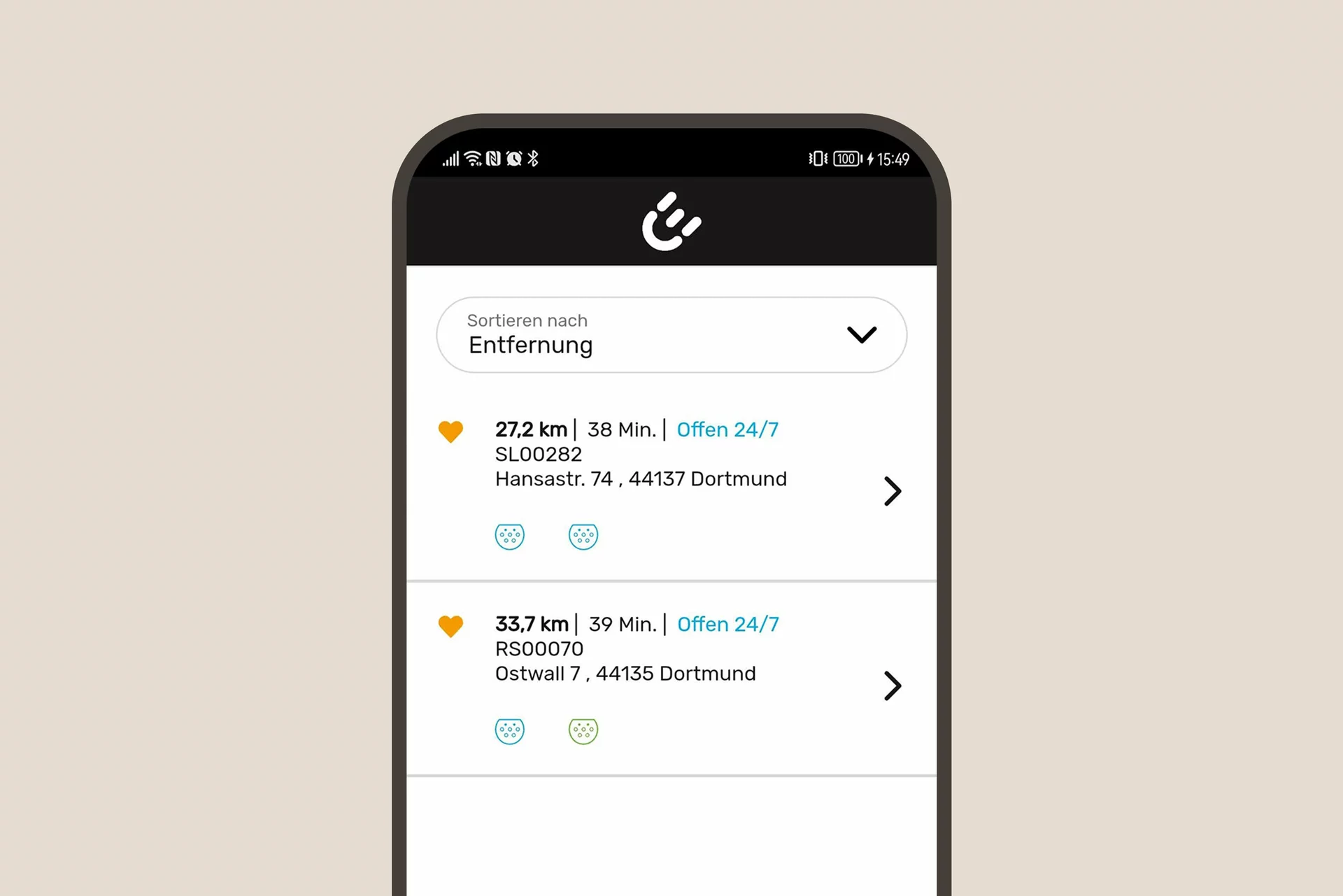 Ready for the customers in customised look
After you have created and marketed your new tariff, your customers can be on the road in their EV with the free eCHARGE+ app. You can get started immediately, without the need for any programming and your branding appears after the first login. The customers can find and activate charging points through the app as well as view their charging data.
With Compleo's comprehensive documentation, planning to install the perfect charging system is easy. Put together your customised charging solution by simply selecting the charging station accessories and software products that best meet your needs.