Software Enterprise
Every heartbeat counts


Compleo technology
For AC and DC charging stations
With the increasing utilisation of your charging points, monitored and reliable operation has become more important than ever before. Proactive notifications help to keep a full overview.
Notifications can be configured individually per ENTERPRISE user

Logged history

Upload of several documents per event possible
There are many variables that can disrupt regular operation in the field. ENTERPRISE thus offers comprehensive notifications on the status of the charging infrastructure. In this way the causes can be identified and optimisation measures initialised.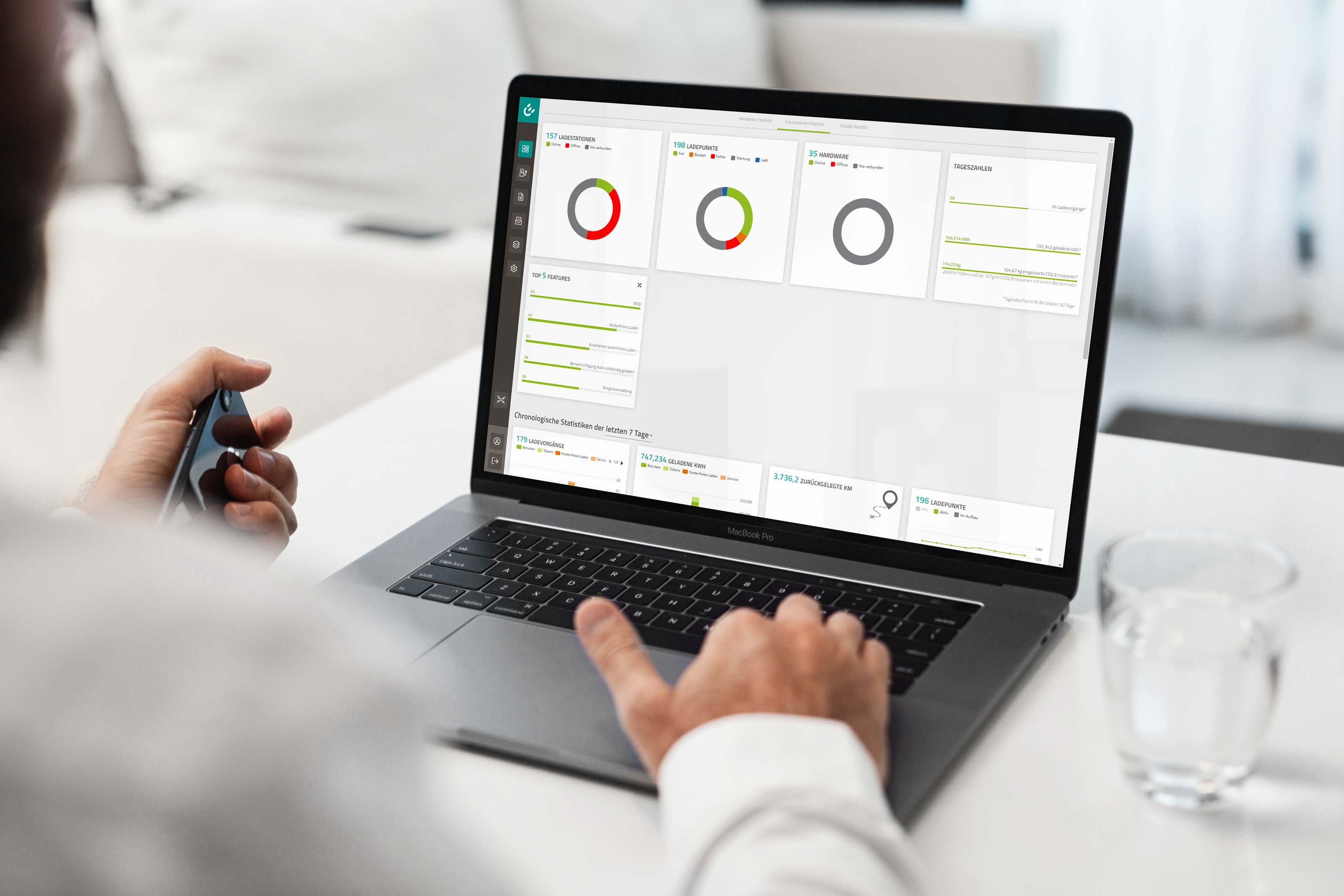 Knowing, which EV is fully charged and when
Charging stations are continuously developing further, in the same way smartphones are. Each update either remedies faults or adds new functionality. Regardless of which hardware manufacturer supplied your charging infrastructure, the Compleo electric mobility platform ensures that updates can only be installed in a targeted manner after they have been tested.
Good service needs good tools
The increasing numbers of customers using your charging stations expect the best possible service. In addition to high-quality hardware the connection to your charging points forms the basis for an excellent customer experience. In the case of enquiries or customer contact, your service can provide remote support via the Compleo electric mobility platform, restart the charging station or check the charging contract.
With Compleo's comprehensive documentation, planning to install the perfect charging system is easy. Put together your customised charging solution by simply selecting the charging station accessories and software products that best meet your needs.